#SaturdayNightPasta is therapy for the modern-day food lover, teaching self-care through the humble act of making and most importantly, eating pasta.
First came a self-care ritual, then a book, followed by a range of Australian-made pasta tools. Now comes a line-up of pasta sauces and dried pasta fit for those who find comfort in convenience.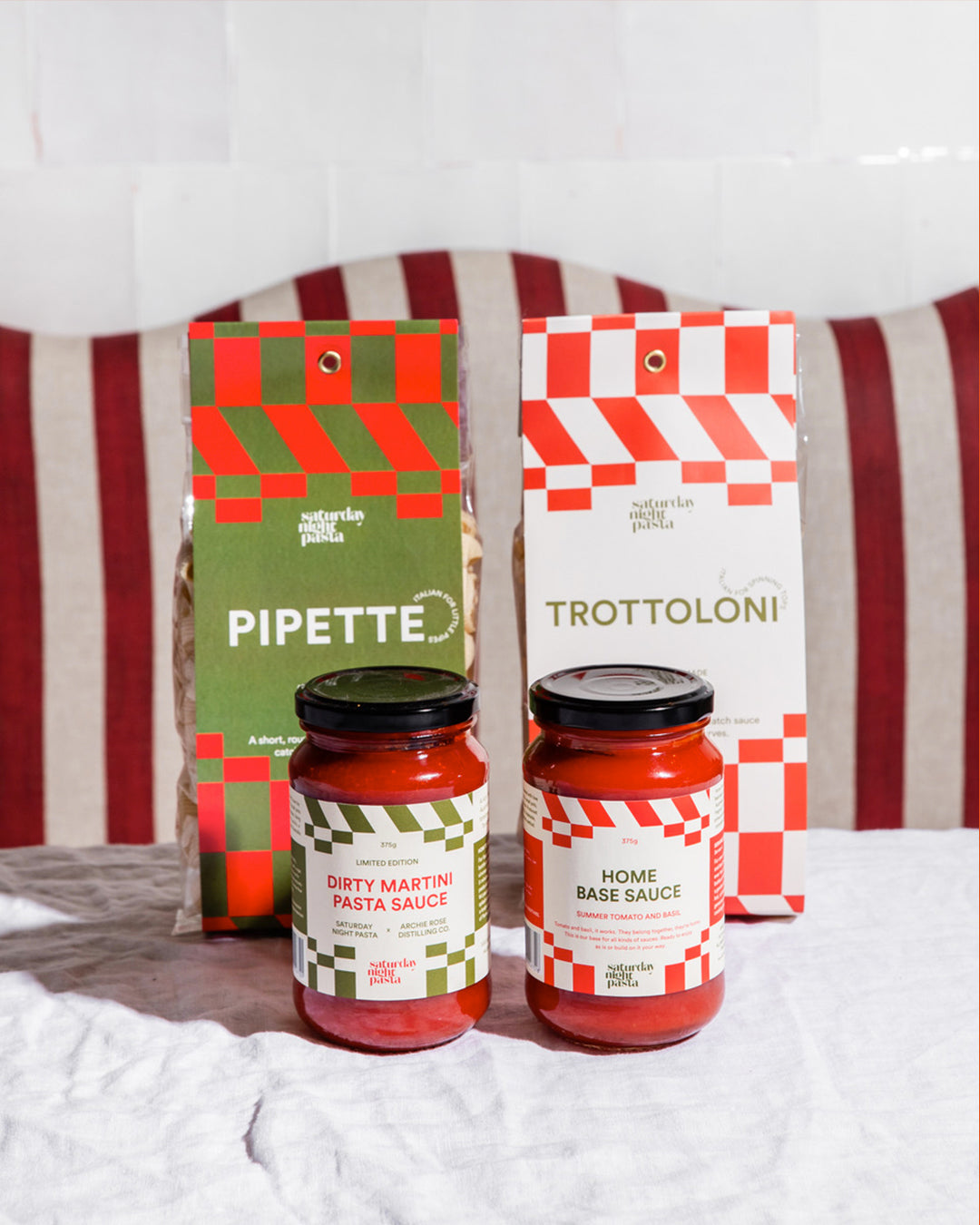 SNP PASTA RANGE
Introducing the Saturday Night Pasta range. Whilst some of us delight in the act of making pasta from scratch, others find equal rapture in ripping open a packet of pasta and popping open a lid of pasta sauce, knowing a delicious, stress-free dinner is mere moments away.
Australian made. Small batch.
FIND OUT MORE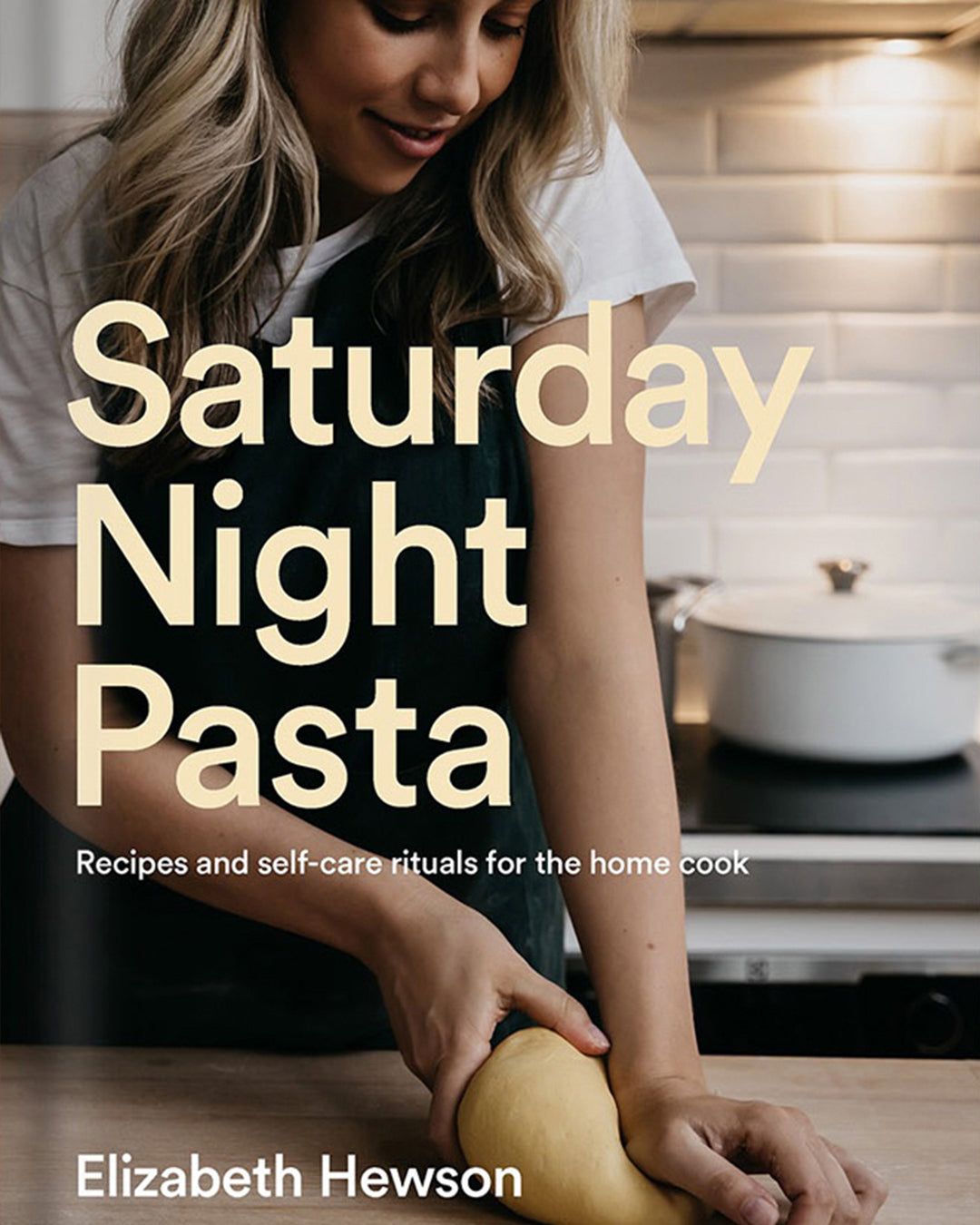 THE BOOK
Saturday Night Pasta teaches self-care through the humble act of making pasta, with stories, mantras, step-by-step guides to different pasta shapes and 40 delicious, modern recipes. 
BUY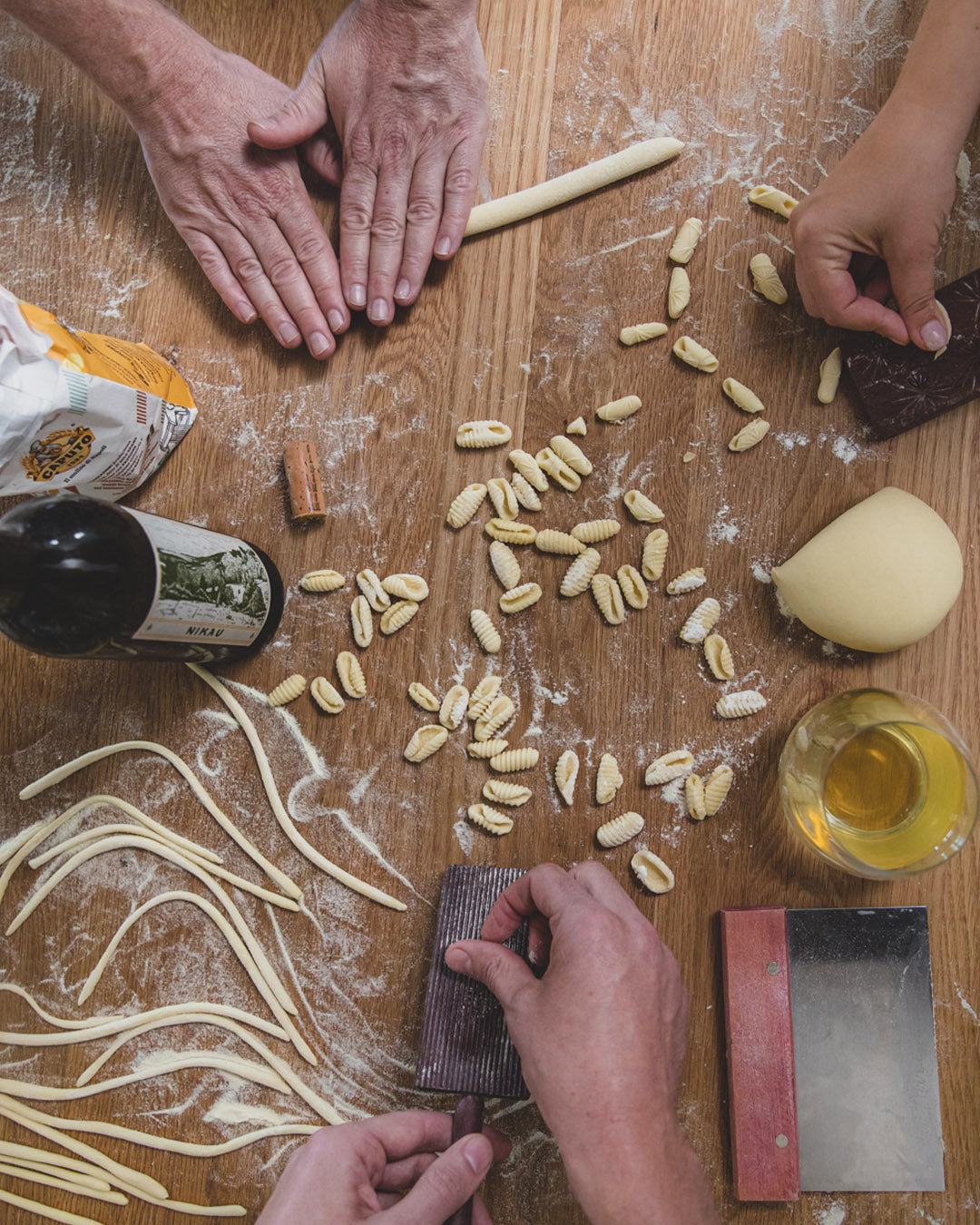 PASTA EVENTS
Saturday Night Pasta is not just about the pasta making. It's about the ritual – the kneading to the sultry sounds of Louis Armstrong, Ella Fitzgerald and Frank Sinatra, the wine that's drunk, the conversation that flows, the imperfect pasta that's rolled, and finally, the dinner that's been created just for you.
FIND OUT MORE